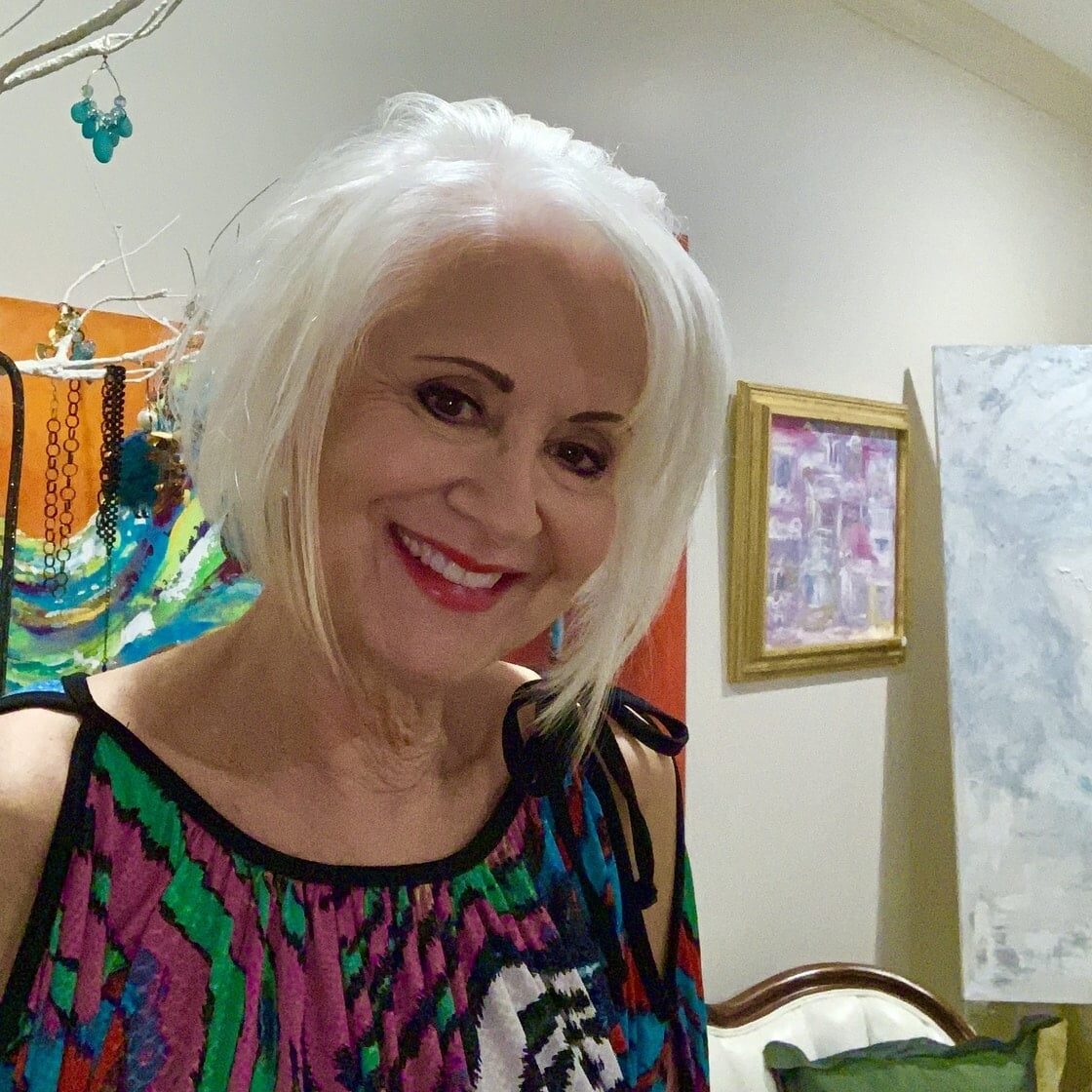 "I am inspired by the abundant energies that surround me, from vibrant sunsets and soaring waves of the sea to posh hotels and modern cityscapes. I love music, travel and the smiling eyes of a child. My friends and family are my foundation - they keep me grounded, even as I give chase to my artistic visions."
Her Story
Cindy Saad, was accustomed to seeing beautiful clothes and jewelry as she spent much of her childhood twirling around the evening gowns of her parents' dress shop and dreamed of one day becoming a fashion designer. But it wasn't until years later that she developed her passion for art by creating hand painted t-shirts following the loss of her sister to breast cancer and subsequently opened her business, It's a Cin, in 1985. A later struggle with her own breast cancer led her to the world of jewelry design. Over the past 25 years Saad has become an award-winning jewelry designer and intuitively expands her artistic endeavors. Because Saad's eye for art captures the attention of those around her, she graciously shares her insights regarding design and detail, assisting friends with a tweak or update here and there. And, a lover of all things sculptural, Saad continues to add objects of art from other artists that compliment her work that can be purchased when she is hosting her own art shows. She stays actively involved in her community supporting many charities with their fund raisers through her art. In every twist and turn of her one-of-a-kind, handcrafted pieces, there's a story that begs to be shared. Find the story that resonates with you.
Her Work
Known primarily for her wire sculpture jewelry, Saad's necklaces excite the senses with their whimsical twists of silver encircling stunning pieces of art glass, blister pearls or semi-precious gemstones. Recognized throughout the Southeast for her work, she's received invitations into many prestigious juried art exhibitions and galleries and maintains quite a following. It's not unusual for patrons wearing her necklaces to be stopped on the street with excitement and inquiry about her jewelry. It's that  kind of  feedback that fuels her passion for creating more.
Paintings, Photography and Objects d'art
Created largely in the abstract, Saad's paintings captivate with their bold colors and unconventional arrangements.  She works spontaneously, painting layers on top of layers, then cutting or lifting paint through the layers with various tools, business cards or whatever is handy, as each takes on a different personality. For one who majored in Sociology and studied anthropology, Saad says " I often feel like I'm on an excavation, as color and movement guide me through to the finished piece." The resulting rich textures and complex compositions arouse the senses and imagination and allow each viewer to come away with a different interpretation.
With photography, the artist is drawn to contemporary, upscale settings and unusual landscapes. She finds these places energizing and tries to capture that energy as she plays with color and special effects on her computer.
Saad's love of contemporary interiors and all things sculptural has led her to create various objects of art from torsos embellished with layers of paint, gemstones and other treasures to her new line of water bottles "eau elegante", each embellished with an eye catching array of gemstones.
Where to Find Her Work
City Art Gallery
SC Artisans Center
Saad enjoys working with clients on commission pieces for weddings, anniversaries and special occasions and can be contacted through this website. A former model and human resource professional, she now devotes full-time to her art.